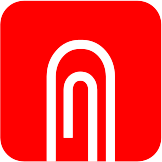 What is WebCli?
WebCli is a website that introduces popular business apps in Japan.
We will introduce you to desktops, smartphone apps, and web services, from new ones that have recently been created to standard ones.
The main content of the article is "how to use". We make sure that people understand what kind of application it is, and if they like it, they can use it immediately. In addition, "features compared to similar services," "price," and "information on the app provider's website" will also be included.
However, please note that the latest functions, supported platforms, prices, etc. may have changed because the information at the time of publication is posted. If you have any mistakes, please let us know using the ContactForm below.
Profile
| | |
| --- | --- |
| Screen Name | Solka |
| Resident | Japan |
| Hobby | See a movie. |
| Work | I was an IT in-house software package company. I was an engineer for about 15 years, but I wanted to sell what I developed, so now I work in the sales team. |
| Dream | Creating a great software search service. When I was involved in the development of AI (artificial intelligence), I said, "Isn't it possible to create a product search service automatically if AI technology develops in about 20 years? A product database now. Let's make it! "And launched this site. Until the technology advances and it can be created automatically, I'm thinking of making it manually (laughs). |
Privacy policy
Purpose of use of personal information
In this blog, when you make an inquiry from the inquiry form, we ask you to register personal information such as your name and email address.
The acquired personal information will be used for responding to inquiries and for contacting necessary information by e-mail, etc., and will not be used for any other purpose.
About access analysis tool
This blog uses the access analysis tool "Google Analytics" by Google.
This Google Analytics uses cookies to collect traffic data. This traffic data is collected anonymously and is not personally identifiable. This function can refuse collection by disabling cookies, so please check the settings of your browser. See the Google Analytics Terms of Service for more information on these terms .
About advertising
This blog uses third-party advertising services (Google Adsense and other affiliate services).
Google Adsense uses cookies to display advertisements for products and services according to the user's interests. The use of cookies allows us to identify your computer, but it does not personally identify you. For more information on how to disable cookies and Google Adsense, see Advertising-Policies and Terms .
Disclosure of personal information
On this site, personal information will be managed appropriately and will not be disclosed to third parties except in the following cases.
・ When the consent of the person is obtained ・
When disclosure is required for cooperation with laws and regulations
・ However, except when there is a risk of harming the life or property of the person or a third party or when the law is violated increase
If you wish to disclose your personal data, we will confirm your identity and respond promptly. The same applies if you wish to modify, add, delete, or suspend the use of your personal data. If you wish, please contact us using the inquiry form below.
Disclaimer
We do not take any responsibility for the information, services, etc. provided on the site moved by the link or banner from this blog.
In addition, we strive to post as accurate information as possible regarding the content and information on this site, but incorrect information may be included or the information may be out of date. Please note that we are not responsible for any damages caused by the contents posted on this site.
About the link
This site is link free. There is no need to contact us. If you think "I want to teach this app to the people around me," I would be grateful if you could actively introduce it on your homepage or SNS!
Inquiry
If you have any questions, please contact us using the contact form .
* We are not currently accepting requests for writing the app .